The first part of this article you will find here. To follow all links, you have to log in to mySea.
Anchorages in the north and east of the island of Kea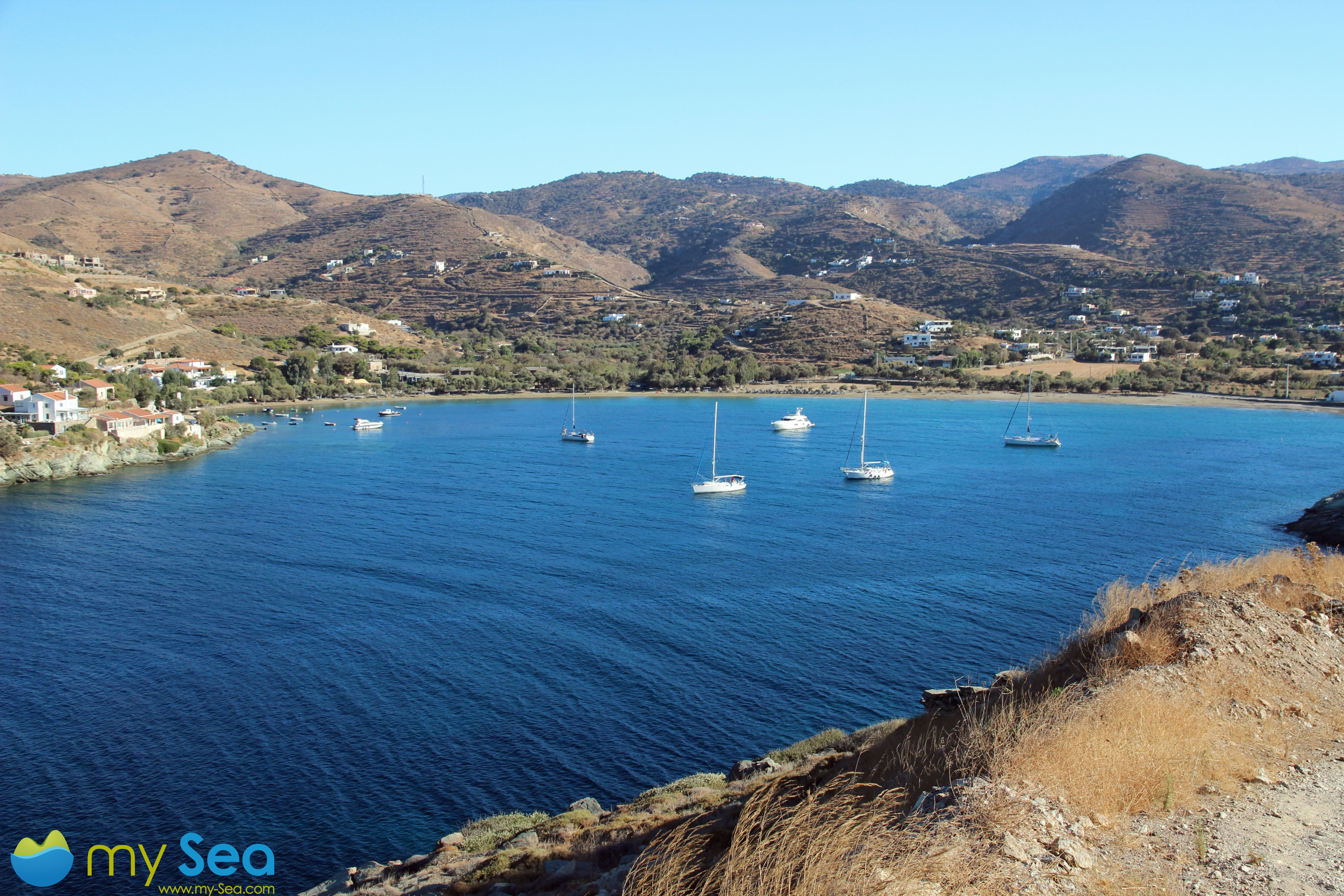 An alternative to the large bay of Ag. Nikolaos is Otzias Bay, slightly further north. The long bay is always a little rough when there is a north wind, and there is an obvious swell in the bay. When there are NE winds, the bay is untenable and visitors need to look for another option as soon as possible.
The crescent-shaped bay can accommodate a whole range of yachts, which anchor here on a sandy seabed in front of the cordoned-off swimming area. If visitors do not feel like cooking, they will find two taverns on shore. The "Annas" tavern is open all year round and has a glorious view of the bay from its upper terrace.
In the north-east, Ormos Kalydonychi cuts into the steep rocky shore of Kea. The bay is also known as Spathi, as that is the name of the nearby cape. The bay provides shelter from the Meltemi even though there is a slight swell and gusts may blow through the river valley. Yachts anchor swinging freely on the hook without a shore line at a water depth of 3-8 m above a sandy seabed with good holding. On shore, a lovely sandy beach stretches out and it is often empty, behind that a few scattered holiday homes and fields. A small tavern is open in the summer. The bay is isolated and can only be reached by boat. There is a footpath into the valley but it is extremely winding and a struggle to walk on.
There are a number of small bays with crystal-clear water, some with lovely sandy beaches, along the steep coast towards the south. But the bays are all quite deep and do not provide enough protection. Visitors hoping to enjoy some peace and quiet should certainly explore the small bays when the weather is calm.
Read More

»